On sale!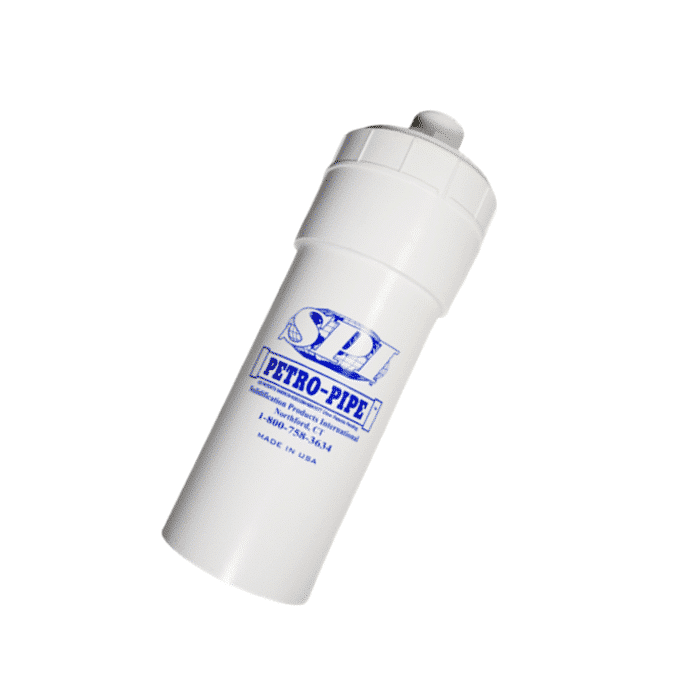 View larger
Petro-PIPE® Hydrocarbon filtration cartridge for drainage of oil bund and retention pit
PETRO PIPE is medium category range rainwater Filter. Robust, sized for medium flow rates in industrial conditions (civil engineering applications, concrete pits, bunds, compressor, generator, transformer retention pit or containment, substations), Petro-PIPE® is used in an inclined position at 25° and must be changed every 5 years. 
Patented filtration system belonging to the technology SPI PETRO-PIPE ®, the range PETRO-PIPE® is the worldwilde standard reference from SPI products. PETRO-PIPE® is ideal for outdoors retention in civil engineering applications (concrete pits, compressors, generators, electrical substations ...). It is advised to replace the cartridge P-PIPE  every 5 years to guaranty its correct solidification properties.
Purchase online :
Thanks to its active component, rainwater filters Petro-PIPE® retains hydrocarbon traces, preventing the tanks and retention volumes from becoming real pools.
In a major spill of oil, the component reacts instantly and form a cap, resistant to 1 bar pressure, preventing fluid from flowing into the environment.
In all cases tested, the concentration of hydrocarbons in water filter output is less than 5 ppm.
The PI-616-M2 is the standard product within the range PETRO-PIPE®, its has a threaded head Male 2 inches in input to screw with a 25 ° angle to your drain valve or retention output. Consult us for other non standard threaded in male or female fittings in 2, 4, or 6"
To limit the risk of blockage by debris (mud, sand, leaves, etc) an external pre filtration cage PFB filled with fibres must be placed inside the retention volume. Those fibres should be cleaned and replaced regularly to maintain the efficiency of the Petro-PIPE®.
Several Petro-PIPE ® can be connected in parallel if higher flow rates.
For more than 70 liters / min flows, using a Petro-BARRIER™ or Petro-BARRIER POMPE is recommended.
The Petro-PIPE ® is also available in it version ready to be sealed in concrete inside a housing, ask for reference PIFH.